WARNING!!!!
This post contains graphic pictures of carnage and mass destruction. Viewer discretion is advised. ;)


Darn. Here I am again. So alright. We remodeled the house, and Freddie and Joy got married and moved out to their own place. Actually, they purchased a nice little two bedroom rancher right next door to the Cretin. It was nice having them close by. We got to see Joy quite often, but Freddie kept to himself. All he ever really wanted was his own family.

We found out Norma Jean was pregnant, but she would not divulge who the daddy of her babe was. That was the biggest mystery around here. But we accepted Norma Jean and her secret. We had all lived together for so long.





The day came when me and Norma had our babies. Only a day apart! She had a boy and named him Danny. We could not tell who he looked like...much...his complexion was sorta like Norma's but we couldn't tell anymore than that. Her mood seemed to lift a little with Danny's birth. She stopped prancing around the house so much in her under ware like she used to do. But underneath, she still seemed unhappy. The good thing is, she seems to have gotten over her fear of being "found in the nude". She never talked about that anymore.





Harry and I had a daughter whom we named Cho. I said, "Cho? What kind of name is that?" Harry shrugged, and said he thought maybe he used to know somebody by that name. Sometimes he has trouble remembering people he had met as a child. He confided to me once that period in his life is just a big blur.





It seemed like our babies were every body's babies. They were 'being raised by the village' so to speak.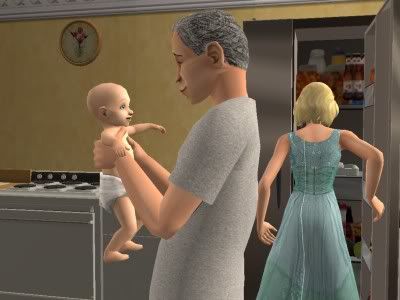 George especially loved caring for the children. I always hurt for George. He always wanted the same thing Freddie did. To have a wife and family. But he was not so fortunate as Freddie was, to find someone to love. That took it's tole on him.





Sometimes I could hear him sobbing quietly in the middle of the night whilst he thought the rest of us slumbered. He always volunteered to stay up through the night to tend to the babies so the rest of us could sleep.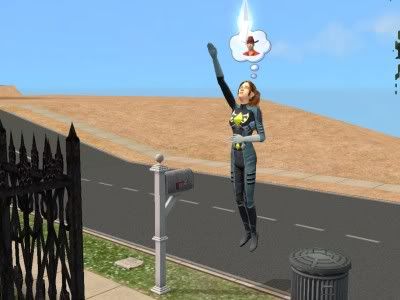 In the meantime I went back to work after Cho's birth. Harry had gotten a job in the Culinary line of work. After all, he had developed many of the skills he needed for it when he was a 'resident' of the Asylum. He had plenty of creativity and logic skills. He just needed to study cooking a little more and he would have it made. So far, he has worked up to a Restaurateur.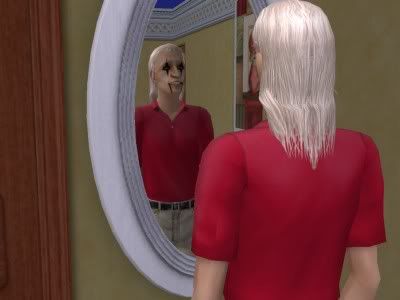 We started a round of birthdays. My goodness. We had been together so long everyone was growing up and getting older right before my eyes. Alice, being very quiet about the whole thing aged alone in his bedroom. Didn't want a lot of fuss. But I couldn't help myself, I love throwing parties. :) I had a birthday party for Cho and Danny on the same day.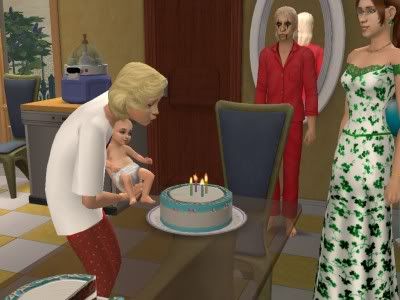 Norma was there to help Danny blow out the candles. He was such a cute baby!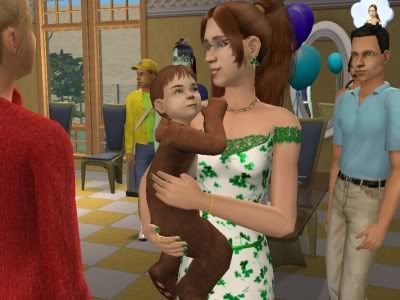 Cho blew out her candles as well, and Harry exclaimed how much she looked like me. I think she has her daddy's mouth. She definitely has his eyes.





Our children learned together. Norma Jean seemed like she was pouring everything she had into her son. Her mood was never good enough for her to make smart milk for him though. I realized both of them could use a little help in that department, so I made it for him whenever I could.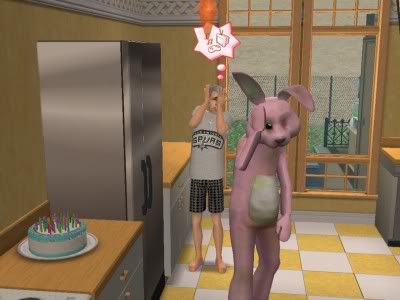 George was not faring so well either. On the day of his birthday, he had a Social Bunny attack. I wondered if he needed to start treatments again with the psychiatrist that treated him during the Asylum years.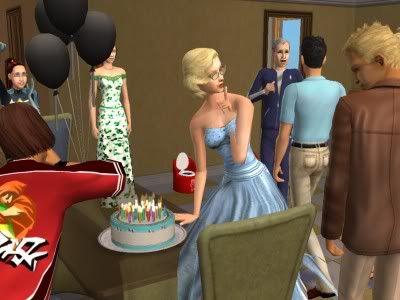 Finally the day came for Norma Jean's birthday. She dressed up in her best dress. She had never gotten a new formal when she was released from the Asylum. She wore the same one she had in her suitcase when she first came to the Cretin.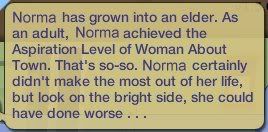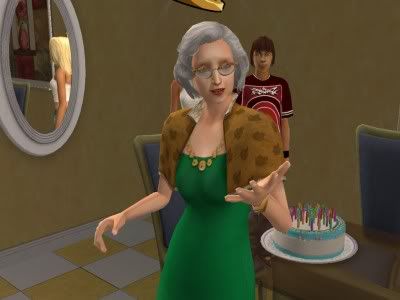 Norma Jean aged gracefully. She still was a very beautiful woman. But the outlook for the rest of her life wasn't so good, it seemed.





Alice was there for the children as well as George was. He helped them to develop potty training skills, and taught Danny how to walk. It was as if Alice had some kind of intuition about them. He seemed to very good with them, like George.





It was the day when Cho and Danny grew up to kids, many things happened. It was a very pivotal time in our lives. Personally for me and Harry, I broke the news to him I was pregnant again. I could see it going through is mind. He sat silently at the table staring at his plate. I wasn't so sure about his feelings.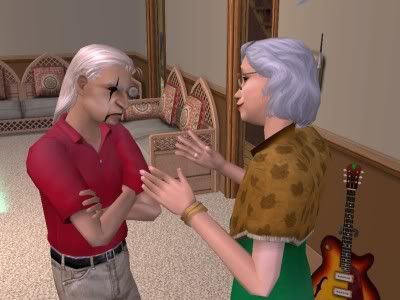 Alice had an argument with Norma Jean. I heard them speaking in low harsh tones....Alice was saying..."Come on Norma Jean, the boy looks like me. Tell me! I am his father!" "Oh Alice, honey, we only did it one time. How could you be Danny's daddy? The chances are so small!" She tried to sound reassuring, but I am not so sure Alice believed her. He became sullen.

And now for the carnage and destruction....




Joy had paid a visit, but didn't come inside. She was upset and crying, and it so happened that George met her outside. Joy said life was just so complicated....she needed to talk.
We had heard a commotion coming from their place next door a few months ago, but it was over before we could get over there to see what happened. She tearfully told George about Freddie.





Freddie and Joy were very happy about their child that was yet due to be born. In order to support his new wife and child, Freddie had gotten a job in the military that took him out early every morning. One morning about 5 am he went outside to wait for his ride, and decided to lay and gaze upon God's sweet heavens and revel in his good fortune. How was he to know that some foreign country had pieces of their satellite crashing to the earth right at that moment? It was a fiery crash!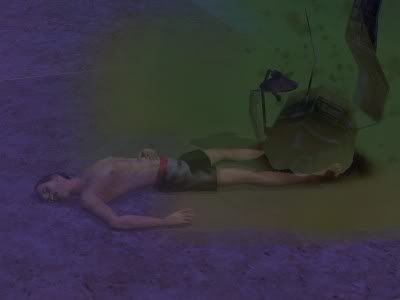 Joy heard the awful commotion. She was inside baking toaster pastries for breakfast. When she arrived outside, her husband's body was there in the dessert sand broken and burned.

And now for a commercial interruption. I had heard of others getting quick satellite deaths lately...so I thought what the heck, I will have Freddie gaze, try it. He laid there less than 60 real life seconds, and he was gone. I was very surprised! He was in gold aspiration, with nearly all his needs filled. Makes me wonder if the programming on that was changed.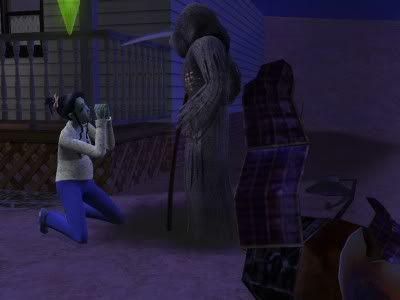 Joy pled with the Grim Reaper for her husband's soul. But Death would not listen to her. "It is time!" Death roared. And he was gone. Joy was alone and pregnant, and had a grave in her yard. Freddie's grave. She needed money badly, and quickly. She was able to sell the space junk to a junk dealer for $1,999 simoleons. But she would not sell Freddie's grave stone. She kept it, right in the front yard.





Joy and Freddie's little boy was born shortly after his daddy's death. Joy named him Freddie Junior. He was a good baby.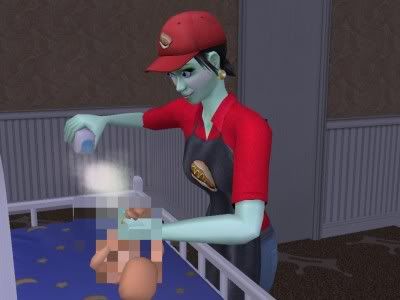 Joy worked hard at being a good mother, and working in the Culinary field. She had all but 4 cooking skills to reach the top of her career. She was very diligent. But knew something was missing in her life. She wanted Freddie back.





Freddie Junior was growing quickly. Joy became increasingly concerned about him. The night Freddie grew up to toddler, Joy had to work, she was due a promotion she and Freddie Junior needed the money. So nanny helped the little boy age. Joy thought if Freddie Sr. had been alive, they probably would have had a nice party for Junior.

Freddie Junior looked very much like his father. Joy's distress elevated.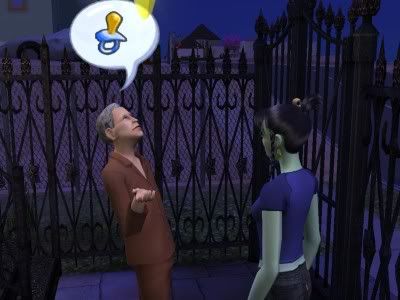 That is when George comforted Joy with kind words. He wished he could be there to help her in her time of need. After all, Cho and Danny were grown to kids now, and he really wasn't needed anymore. George did not know I was pregnant again. I wasn't about to tell him.





Joy said she could certainly use the help with Freddie Jr. He was on the cusp of growing up to child himself. Joy was happy with the thought Junior would have a male influence in his life. It was decided.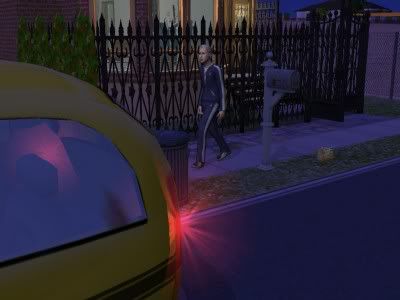 George moved out of the Cretin, and into Joy's house. To share a life with her and Freddie. I wish them well.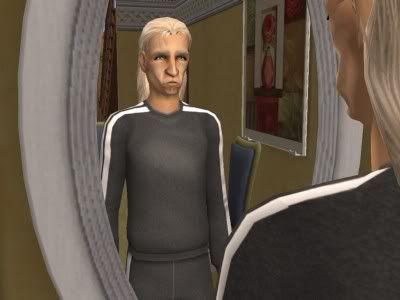 In the mean time, Alice began thinking maybe he needed to change. He knew Danny was his. The old life he had lived of covering up his true self was over. No longer did he need to wear makeup to distort his face. He knew who he was finally...for the first time in his life. He was Alice Cooper, with a son named Danny. Now all he had to do was convince Norma Jean he knew the truth.





Alice spent as much time as he could with Danny. He had a job in the Athletic field, but wasn't really concentrating on it. He had worked his way up to Starter, but preferred to spend time with his boy. He missed a lot of work. He was in danger of losing his job.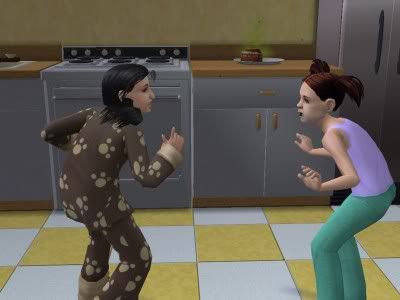 Cho and Danny got along, and spent hours playing games together. Danny did not have a clue about his parentage. Alice preferred to tell him with Norma Jean at his side. For now, Alice was happy with things the way they were. He would find a way to work it out.





Danny started asking questions, but Alice skirted the issue. Norma sill would not talk about it. Danny asked his mother about his father quite often. He looked around. He saw that Cho had me and Harry. He saw his mother Norma Jean. Then he saw Alice. Sometimes I think Danny knew, but being a child was afraid to come out and say something like that. It was huge knowledge. Children are very perceptive.





Cho in the meantime helped alot around the house. She was a very serious and studious little girl. She was excited about the fact that Harry and I were expecting again, and wanted a little brother or sister. She did everything she could to make life easier for me.





Finally, the day came when it was time for me and Harry's second child to be born. Norma Jean came out of her depressed state long enough to assist in the birth. I was glad to have her there. Harry and Alice both were at work.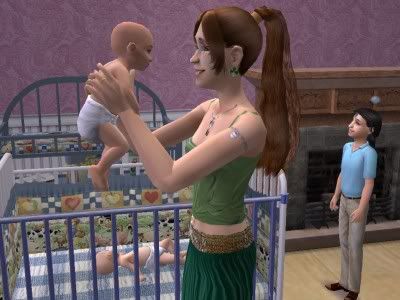 I had (cheesecake) twins! Harry named them again, after people he thought he knew. A boy and a girl...he named them Severus and Minerva. I thought for a moment the names were rather odd, but then they were Harry's son and daughter. He had the right to name them what ever he wished.





In the meantime, Alice decided to try a different approach to get Norma Jean to open up about Danny's parentage. He thought the soft approach would crack the brick wall Norma had built around herself. Maybe he is right.


To be continued....